Saturday 20 August 2016
10.30am to 4pm
Friends' of the Smith Craft Fair
Smith Art Gallery & Museum
Dumbarton Road
Stirling
FK8 2RQ
This Craft Fair being held in the grounds of the Smith will be my first outdoor show and I'm getting excited.  Gazebo is ready if the weather decided not to be cooperative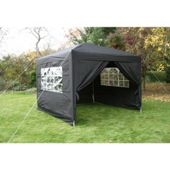 I'm making an assortment of window hangings and wind chimes especially for the outdoors.  Now I just need to find some one selling san pellegrino in glass bottles to finish off one of my projects.
The opening of the new exhibition by the Scottish Society of Artist Architects will take place in the Smith to coincide with the start of the Craft Fair so come along at 10.30 am and take in both events.
Coffees, teas and light lunches are available throughout the day from the Smith cafe.